Zombi
1 – Cork 10 mm

| middle

2 Beech 1 mm

| one each side

2 Walnut 0.3 mm

| one each side
Collector edition: 6 unique racket
All about Monster collection
Price for one racket.
Out of stock
Add to Wishlist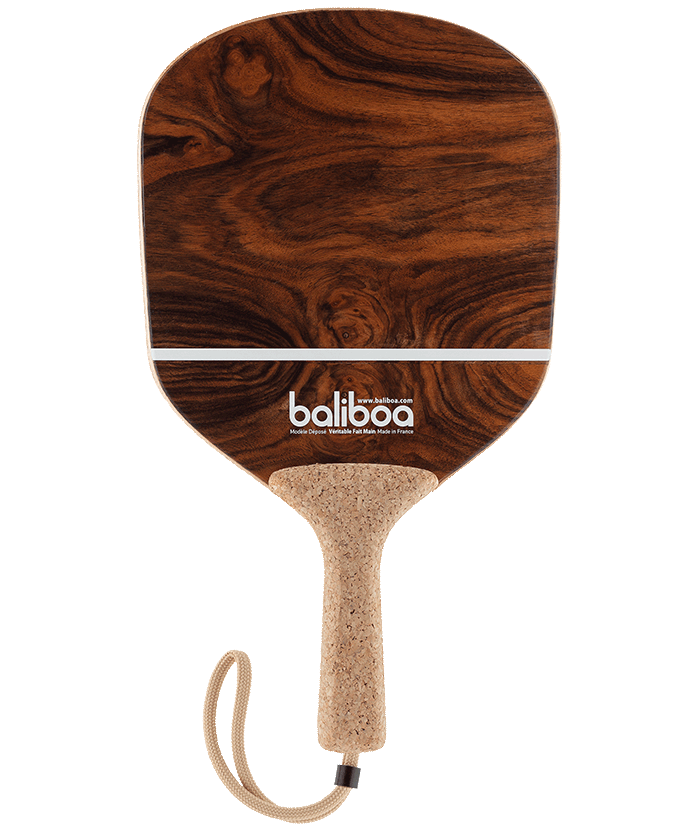 The Zombi beach paddle series are our favorite. For the player who is looking for a unique yet playable beach bat, this is our "collector" line. Made with our exclusive composite Corkintens®, this is a 5-layer cross grain beach paddle with a 10 mm cork heart and 2 layers of 6/10 precious wood for a profile of 14 mm and 306 grams. The precious woods we use give the beach paddle an incomparable beauty, a graphic yet natural finish. The monster racquets are unique pieces, each one varying from the other – real gems existing only in limited editions.
A rare and exclusive beach paddle, the Monsters are digitally marked with our logo using anti-UV ink and varnished with three layers of bio-epoxy for a marine grade finish. It is a high-end racquet that asks to be cherished and cared for.
Additional information
| | |
| --- | --- |
| Weight | 0.306 kg |
| Dimensions | 22.5 x 39.5 x 1.3 cm |
| Level of use | Epicurean |
| Construction | Corkdelux© |
| Quality | Hydro |
| Aspect | Stamped |
| Feeling | Tasty |